Confession time, I have never seen an episode of Game of Thrones. Shocking, I know. However, I had to give these lemon cakes a try! Originally posted on Nerdy Nummies, these little cakes looked adorable and tasty!
Unfortunately, my original batch did not come out nicely.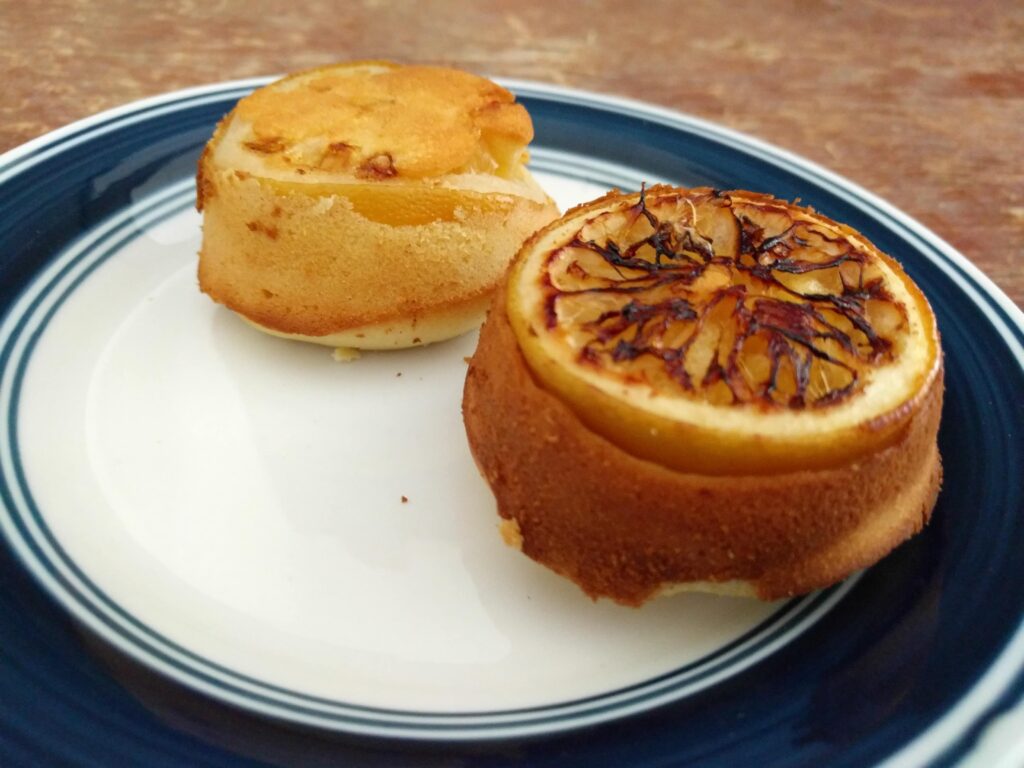 Taste-wise, they were okay, appearance-wise, not so much. I almost considered this recipe as a not to try again, but then I saw a video by ochikeron that made me want to try again.
After seeing this, I knew I had to try the lemon cakes again! I would use the lemons from the honey lemon jar instead of having them in sugar water. The results were perfect and made this a keeper.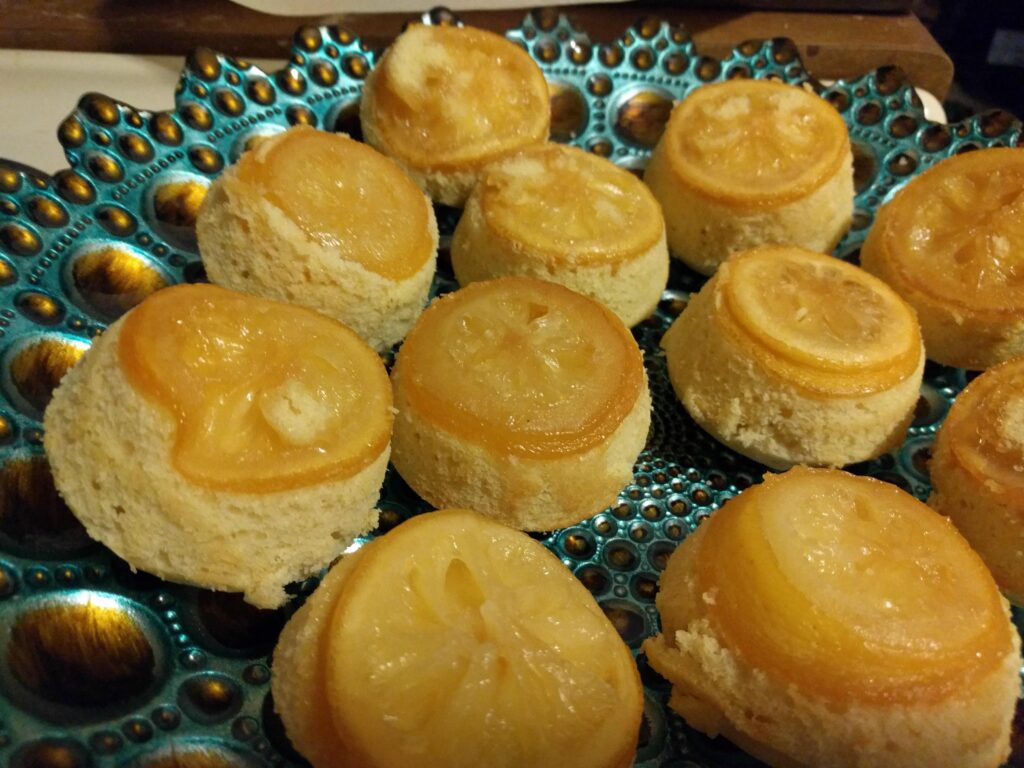 The downside to this new way is that it will take four days to makes these as the lemons have to soak in the honey for three days and dry for one day. So, this is not going to be one of those quick recipes. However, I believe it is worth it, especially over-soaking the lemon slices in sugar water because you can use them afterward. Still, you can use the lemon-honey mixture as a drizzle.
I had to cut up my lemons and put them in a mason jar with honey to get started. This part is pretty easy, layer it lemon, and then honey. Repeat till the jar fills up and shake it once a day for three days. After the three days, remove the lemon slices and sit out to dry for 24 hours.
Then I followed the cake recipe from Nerdy Nummies. I enjoyed how the lemons tasted in this batch and how they complimented the cake part. I would defiantly make this for GoT fans or a showing!