Back in 2017, I made a Japanese Cheesecake following the directions from the Cooking with Dog YouTube channel. Sadly, it did not come out fluffy or jiggly, and I have no photos of it. It is 2018, and I am ready to give it a second, and third, try! I used the recipe from Bigger Bolder Baking this time around, and the results were impressive.
For those who do not know, Japanese cheesecake is a bit like a soufflé. Where it is light and airy instead of what a New York-style cheesecake would be. It is an exciting take on the dessert, and one I would recommend trying once. The overall cake is visually unexciting and not overly decorated, like a lot of traditional cheesecakes are.
Many people say this is a complicated recipe to follow, and it somewhat is. My biggest issue was making sure I was using the right size cake tin to match the ingredient amount. The best way to judge it is from the number of eggs in the recipe. The more eggs, the larger the pan, the fewer eggs need, the smaller the pan.
The next problem comes with the egg white mixture. While it is easy to whip up, there comes a part where you have to fold it into the cream cheese mixture. You need to be very careful not to break the foam while you are folding it because it can ruin it if you do it. So, you want to make sure you are carefully folding the mixture.
Finally, comes the baking part. You want to stage it and put it in a water bath to avoid cracking. A water bath is an excellent technique to be using on cheesecakes in general, but it is essential for this cake. Since cracking is not a characteristic of this dessert.
Following Bigger Bold Baking directions, they had you start at 400° Fahrenheit. Which I think is a bit too high to have as a starting point. The result has the top of the cheesecake browner than I would have liked.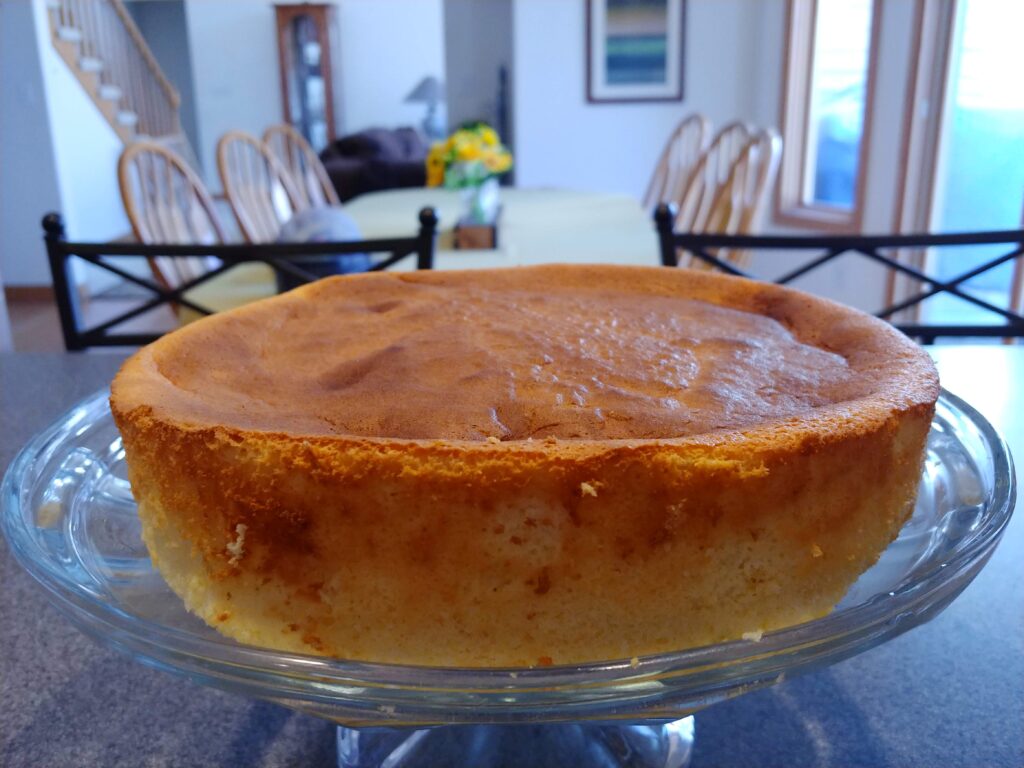 I would probably start with a slightly lower 375° and work down from there. However, I did like the idea of using a doily to decorate the top of the cake. Unfortunately, I did not have one, so I just sifted powder sugar on mine and called it good. You could also use fruit spread to give it some flavor.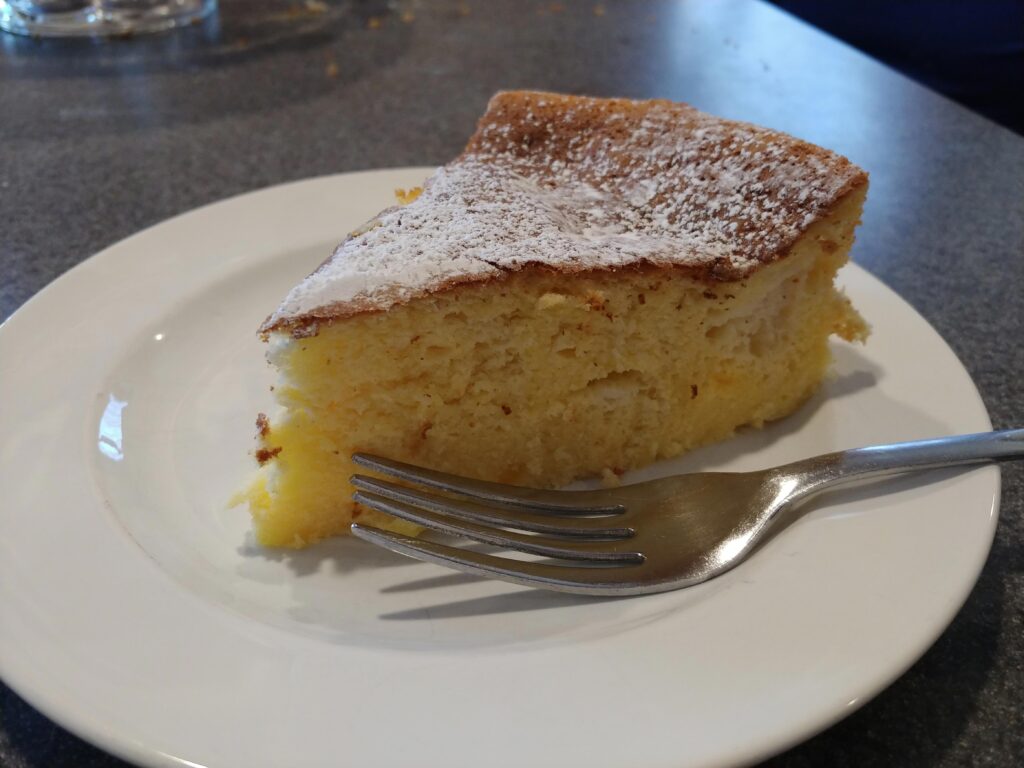 So how did it taste? It was light and fluffy, but pretty bland. I can see why they put some fruit preserve on the top in the Cooking with Dog version. Next time, I may do something with strawberries.
Would I make it again? Probably, since it is something that surprises people when they see it. However, I would use the Cooking with Dog version.