Mochi is a Japanese confectionery treat. You can have it by itself or with a filling. The most popular is Anko, a red bean paste, or ice cream. For Christmas, I got a DIY ice cream mochi set from Global Grub.
This kit comes with everything you need to make a couple of batches of mochi. You got your sweet rice flour, potato starch, ice cream mold, mochi ring, and even green tea and cocoa flavoring. Sugar and ice cream are not included, obviously.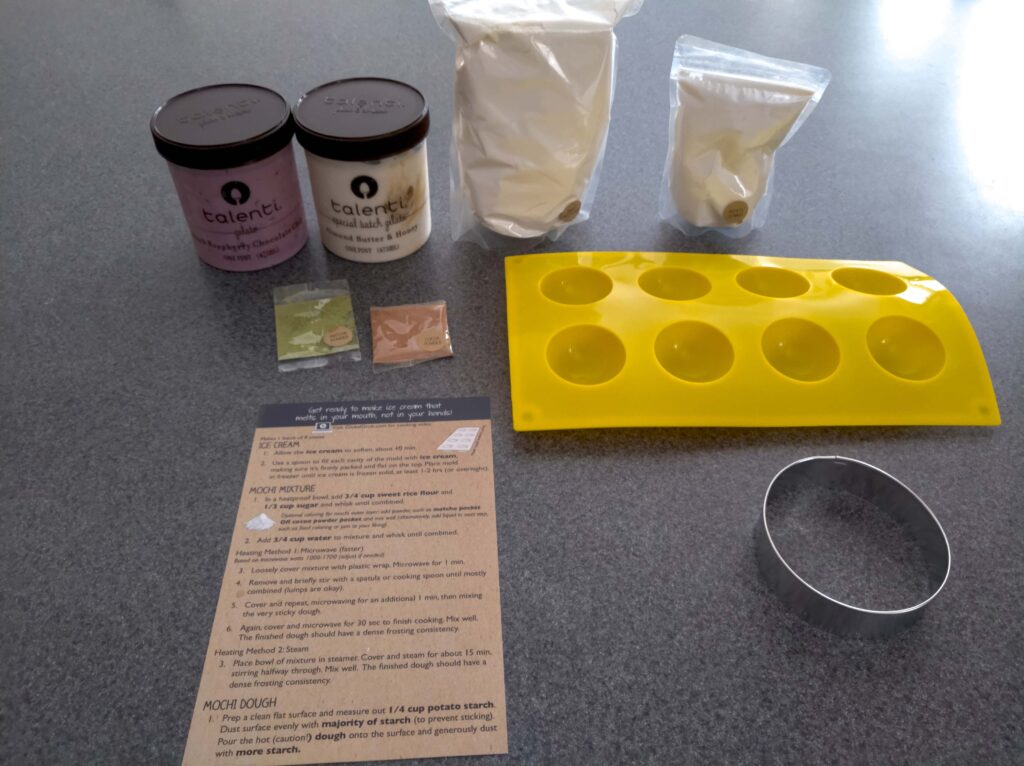 I decided to get some gelato for my ice cream base. No particular reason, I just like the size and the diversity of flavors. I got Black Raspberry Chocolate Chip and Almond Butter & Honey. I did not use the flavor packets this time, because I wanted to try it straight.
Making the mochi is super simple. This kit is great to work with friends or family. You start by packing your ice cream into the ice cream molds. I decided to do four of each for a total of eight. I needed to work fast as the gelato melts quickly.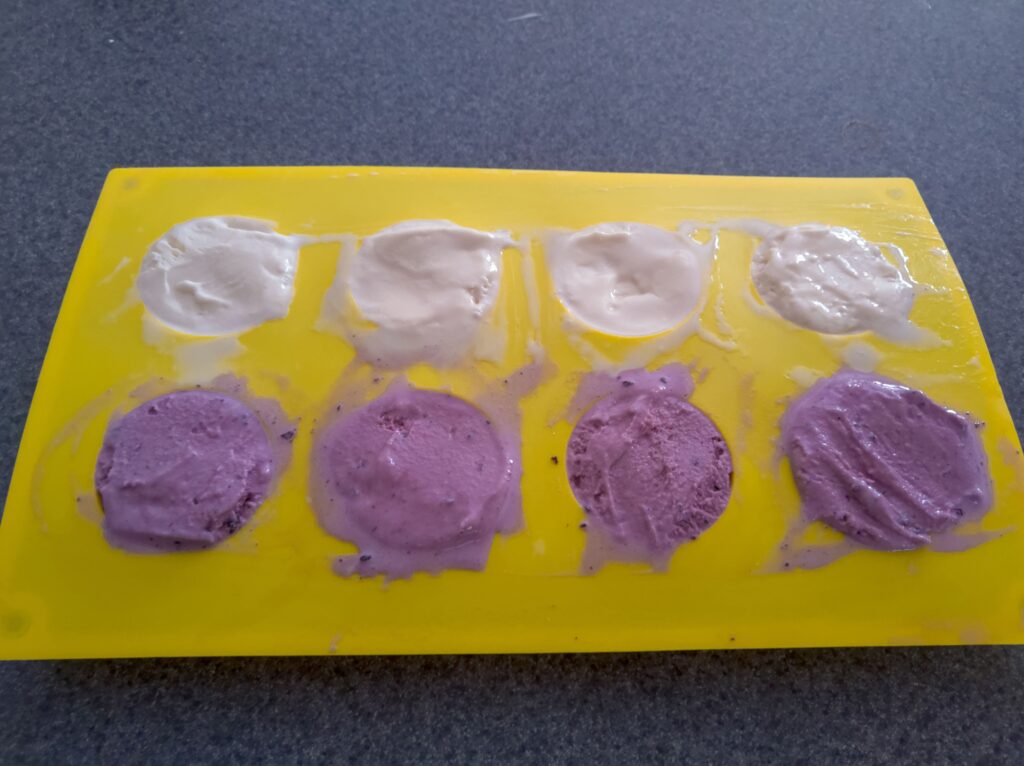 While that sits in the freezer, you can make the mochi. The mochi is just the sweet rice flour, sugar, and some water. You mix it together and then microwave it a few times. Then you dust the mochi and your surface with potato starch and roll it out.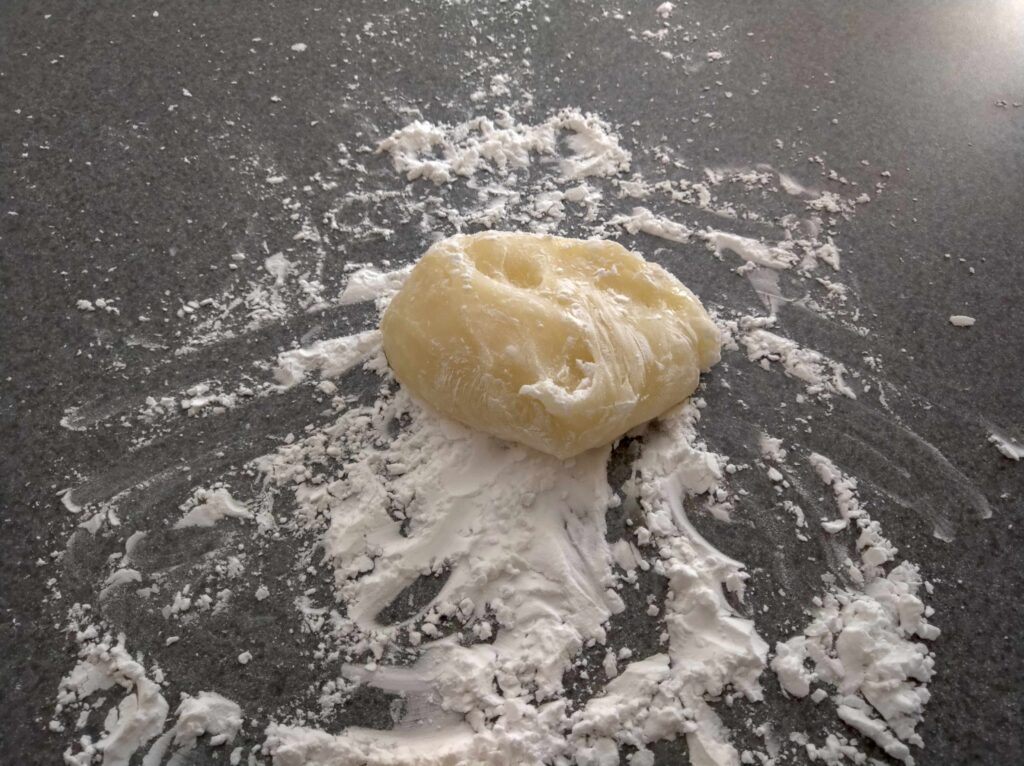 Do not be shy with the potato starch! Mochi is exceptionally sticky, and the starch with help it not stick. Once you have it rolled out, you can use the ring to cut it out into circular shapes. You can eat the remaining dough or reuse it.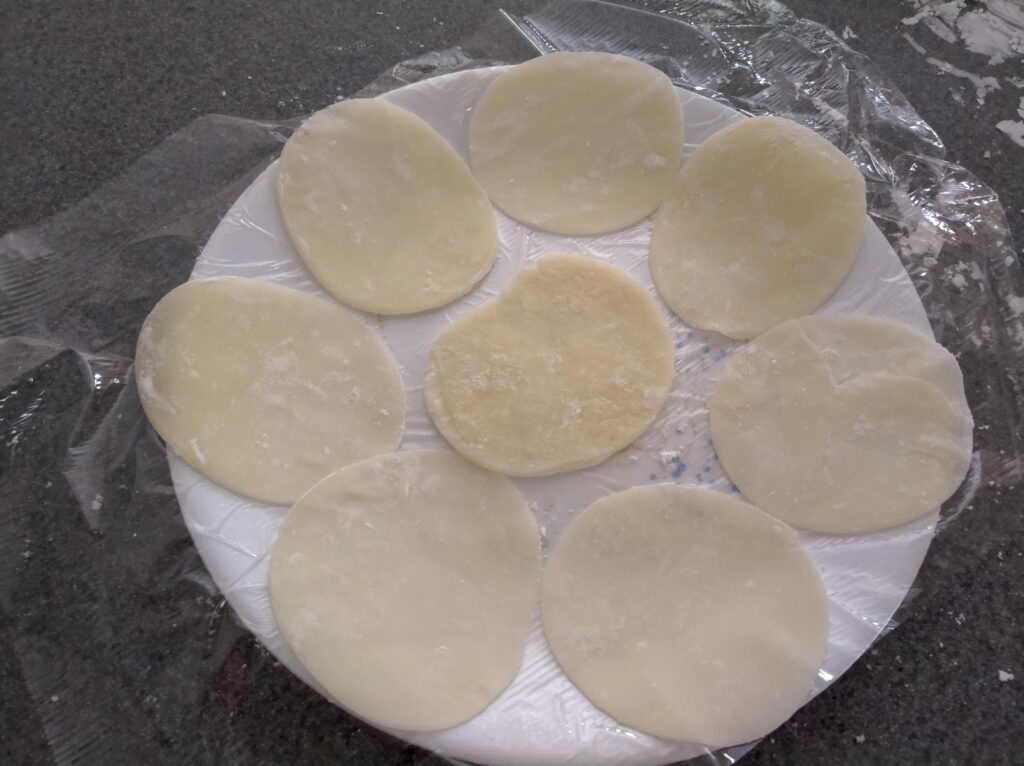 However, I was not able to reform the scraps into another ball for more mochi. I am not sure if it was because I needed to heat it up again or something else. Once everything is cut out, you have it set in the refrigerator for a little bit, with each mochi circle on their own plastic wrap.
Once they are chilled for a bit, you can start putting the ice cream and mochi together. I found that stretching the circles made it easier to work with. Once combined, you are done! I wrapped them in their individual plastic wraps to make it compressed and stay fresh in the freezer.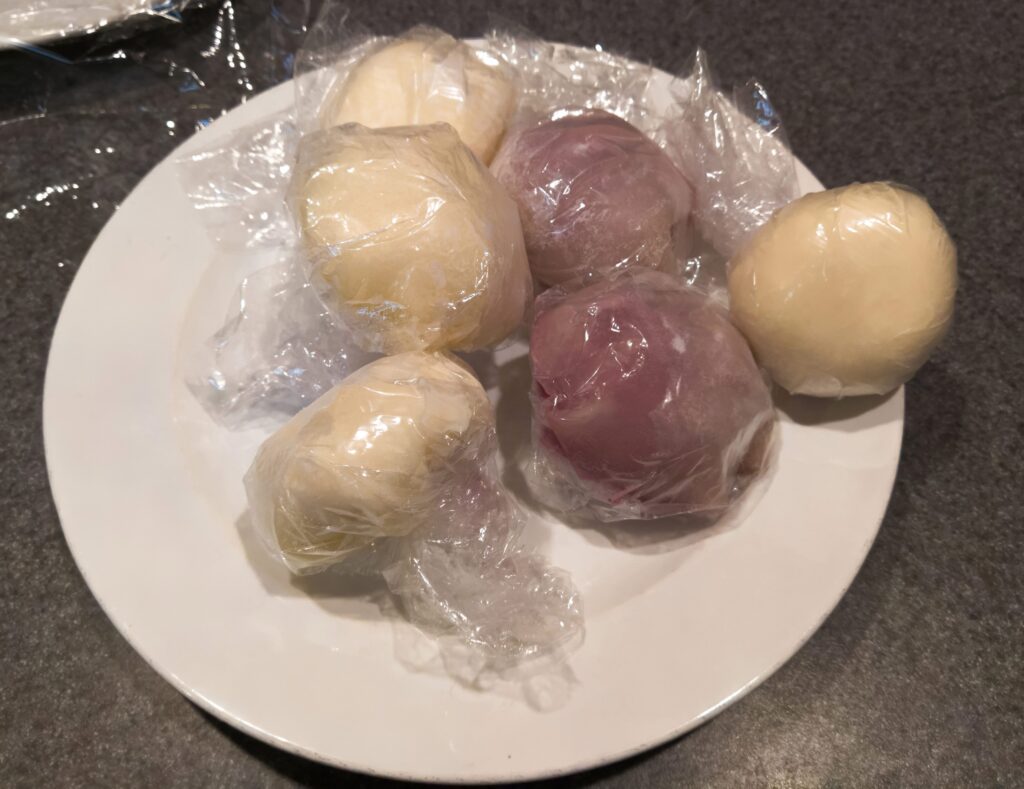 The ice cream mochi tasted great! The mochi part tasted very homemade, and the ice cream was nice and soft. Would do it again for sure! The kit was easy to do and a lot of fun. I would highly recommend the equipment for anyone!