Back in Christmas 2016 I decided to bring dessert to my families Christmas Eve dinner. I thought it would be something different and bring a Christmas Cake. What is a Christmas Cake you ask? A Christmas Cake is a dessert that is sold during the Christmas season in Japan. I used the recipe from Cooking with Dog for my cake.
Christmas Cake is a sponge cake that is lightly brushed with a sugar syrup and decorated with strawberries on the top and inside. I did change the sugar syrup and did not add any of the cherry brandy to it, because I do not like cherries. They also tend to be tall, but mine was put in a wider pan. Which made it wider instead of taller.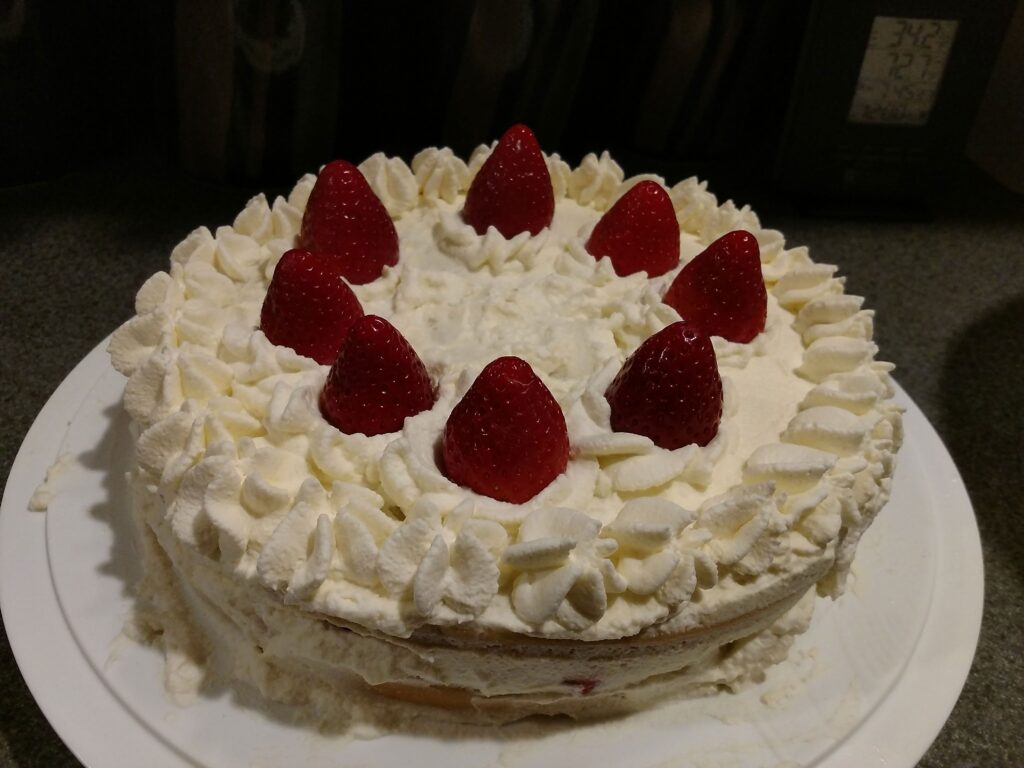 I have a bit of trouble with sponge cakes, as they shrink on me. Plus, I suck at cutting a cake in half. I really should get a cake cutter. Overall, it was not a huge bomb, and it still looked and tasted great! Planning on doing a second try of this recipe soon!