Back in Christmas 2016, I decided to bring a dessert to my family's Christmas Eve dinner. I thought it would be something different and make a Christmas Cake. What is a Christmas Cake, you ask? Christmas Cake is a dessert that bakeries sell during the Christmas season in Japan. I used the recipe from Cooking with Dog for my cake.
Christmas Cake is a sponge cake that is lightly brushed with sugar syrup and decorated with strawberries on the top and inside. I did change the sugar syrup and did not add any of the cherry brandy to it, because I'm not too fond of cherries. Christmas cake tends to be tall, but mine was put in a broader pan, making it wider instead of taller.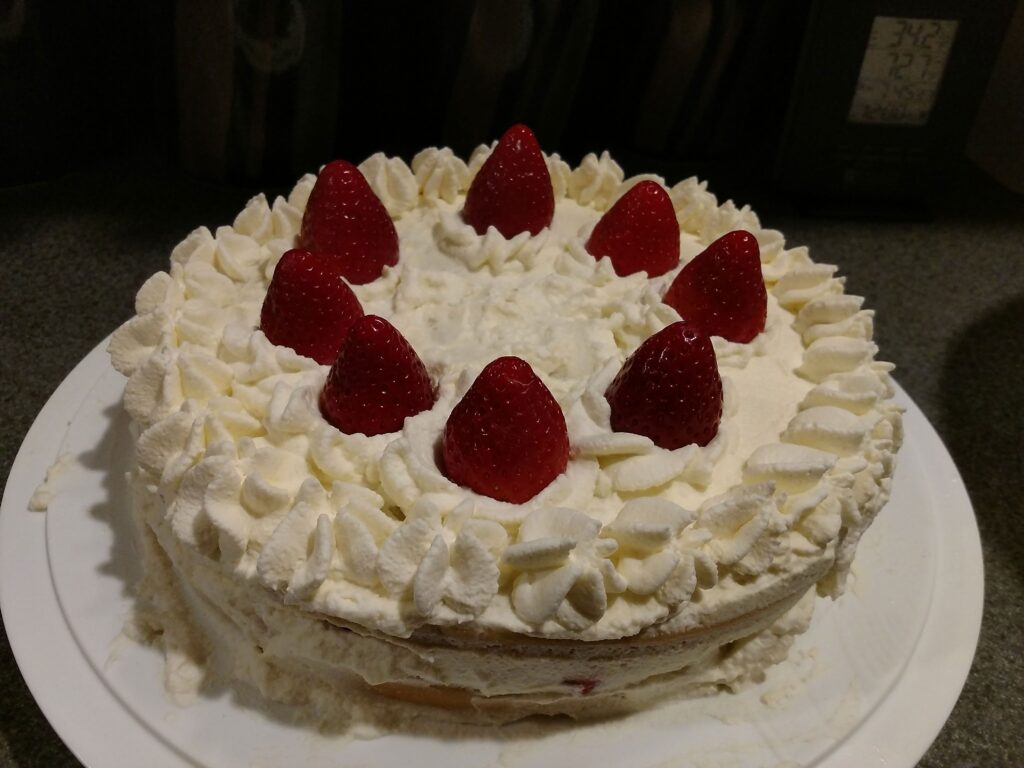 I have a bit of trouble with sponge cakes, as they shrink on me. Plus, I suck at cutting a cake in half. I really should get a cake cutter. Overall, it was not a giant bomb, and it still looked and tasted great! I am planning on revisiting this recipe!