I have an intriguing attraction to activated charcoal. I have used it for teeth whitening, as a face mask, and in food. A few years ago, I saw a video for activated charcoal ice cream and knew I had to try it!
First, let me say that I used a food-grade version of activated charcoal. I did not use the activated charcoal that comes in capsules. I could not find the food-grade version at any store, so I had to order it from amazon.com. You can buy it here:
https://www.amazon.com/gp/product/B015JTKLPU/ref=oh_aui_detailpage_o07_s00?ie=UTF8&psc=1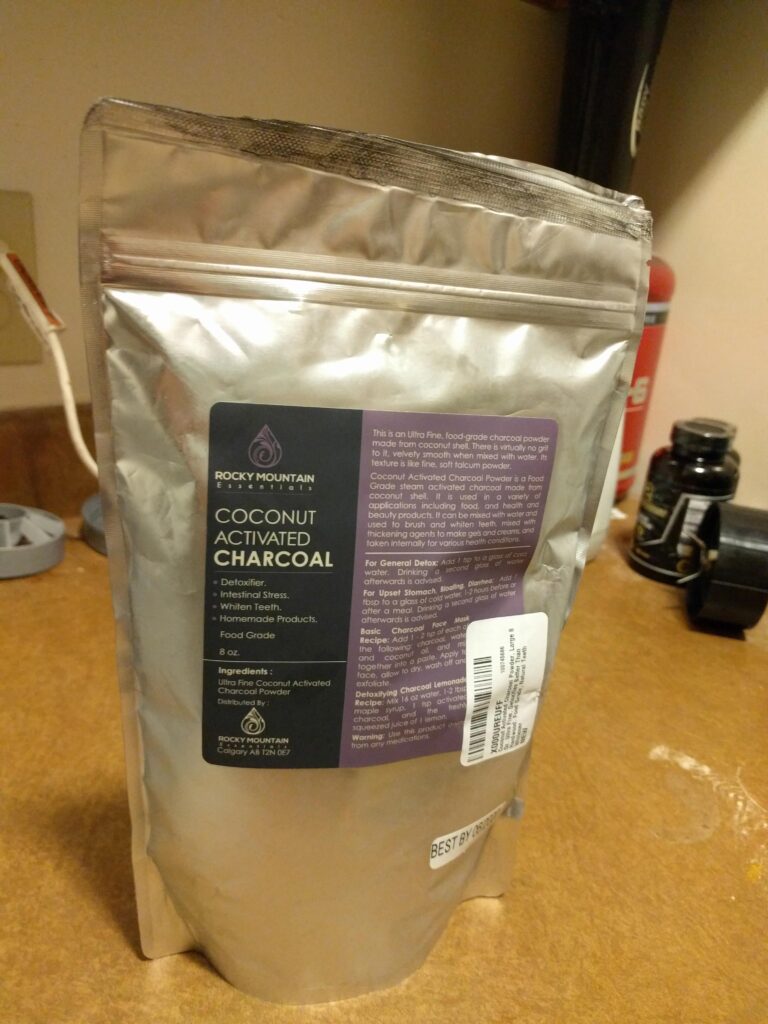 Overall, this was a pretty easy recipe to follow. Whip up the heavy cream till still peaks and then fold it into the liquid mixture. I want to play around with different flavorings instead of lemon, but I like the surprise it gives off. I would omit the lemon zest because it does not mix well, and you would get chunks of it while eating it.
Not only did it have a taste of lemon, but it was also gritty from the activated charcoal. I liked the grit as it made it crunchy, but it did turn away some people. Appearance-wise, it made a lovely dark, but not pitch black color. Definitely worth a shot if you want to make something unique during the summer!